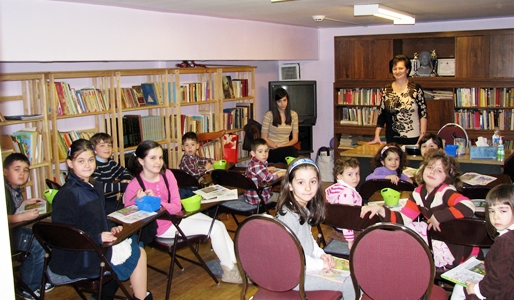 Sunday school

Schedule
Sunday 11:00 - 12:30

The St. George Romanian Church organizes Sunday School classes where students have an opportunity to enrich their vocabulary and knowledge of Romanian language. The objects of study include:
- religion
- Romanian language and literature
- Romanian history and geography
From The Sunday School program are not missing the beloved Romanian stories and fairy tales that always capture the attention of children. Secular and religious-themed drawings are also an attraction for students.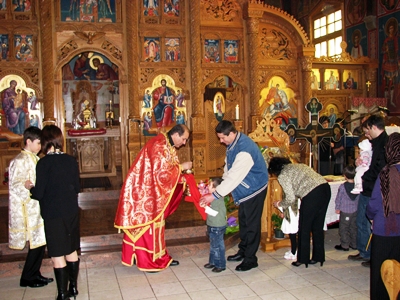 At certain events, students are involved in celebrations and artistic performances. The most expected event is the Annual Christmas Show, when all the children are waiting eagerly to meet Santa Claus who brings them sweets and gifts.
All these activities are organized by a group of enthusiastic teachers, coordinated by Mihaela Bunea, the priest's wife, teacher and school director since 1990.
Every Sunday, after completing the courses, school students, along with others in church, participate in the sacrament of the Eucharist. Maximum age for children to participate in this event is 10 years old.